Christmas last orders -
Fuel 20th Dec and Fires 10th Dec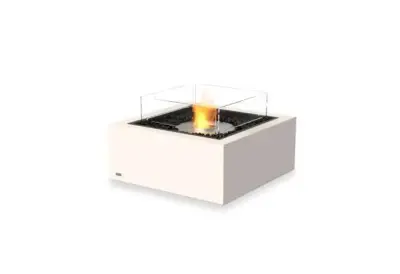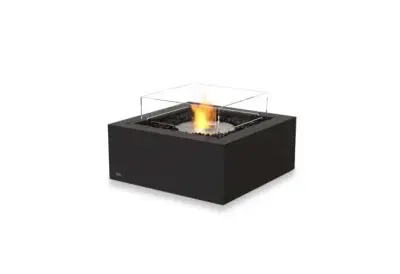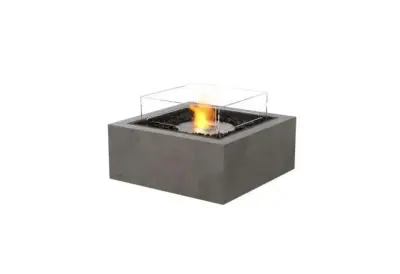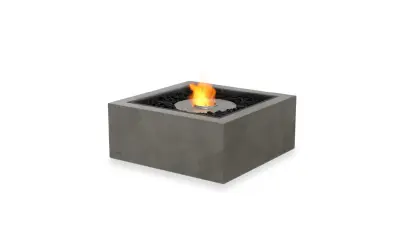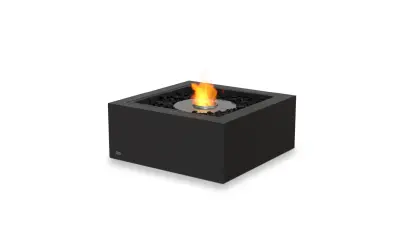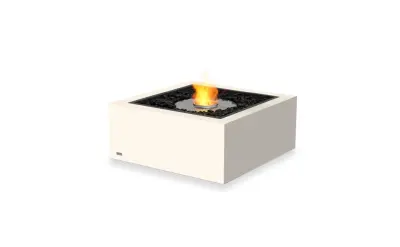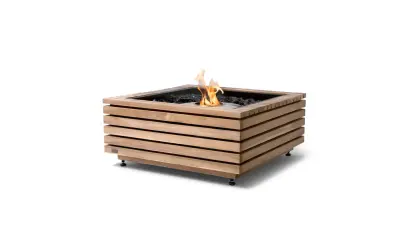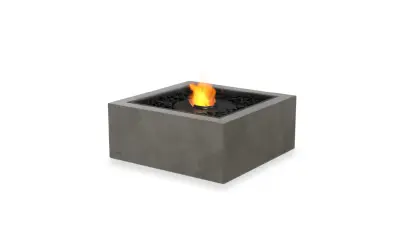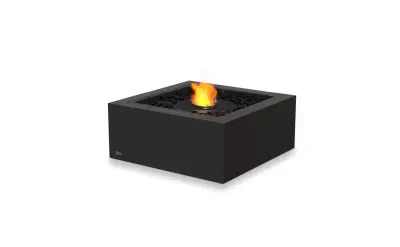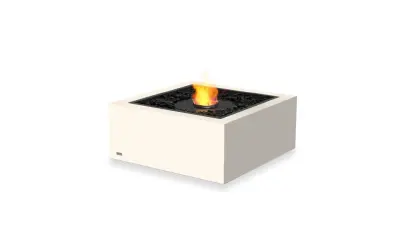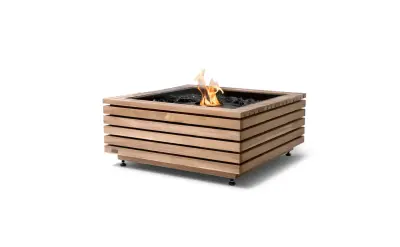 Code:

ecosmart464
Base 30 - Bone - Black
£
2,145.00
Base 30 This multi-function table gives you the best of both worlds – a coffee table and fire pit combined.
Burner Colour
Colour
Make Base your centre for relaxation and entertainment. This multi-function table gives you the best of both worlds – a coffee table and fire pit combined. Featuring a round AB8 ethanol burner with your choice of natural oiled teak or Fluid concrete surrounding, this contemporary classic firepit fits in seamlessly with a variety of outdoor decors.
Fitted with EcoSmart's AB8 burner, Base is fuelled by clean-burning bioethanol and will provide over eight hours of warmth, ambience, along with a mesmerising flame.
Colours: Natural, Graphite or Bone
Fuel: Bioethanol
Key Features
Smooth, Sleek Finish
Handcrafted to ensure a smooth and consistent finish, this sizeable firepit is designed to complement a variety of decors.
Perfect for Entertaining
Fire tables bring everyone together and provide space for drinks and plates of food with a mesmerising flame as the centrepiece.
Eco-friendly Firepit
EcoSmart's Base firepit is fuelled by liquid bioethanol, an environmentally friendly, readily available, renewable fuel source.
Contemporary Construction
Solid geometric shape adds instant appeal to modern exteriors and minimalist landscape design styles.
Enhance Indoor/Outdoor Spaces
Elegant and streamlined, fire tables are a stylish and eye catching feature that create an inviting ambiance and attract family and friends.
Included Accessory
Pair with an optional tempered glass fire screen, which stabilises the flame in windy conditions and provides additional safety and comfort.
Choice of Materials, Colours
Choose from beautiful, warm-toned oiled teak* - well proven for outdoor (and indoor) use - or the sleek, industrial-style EcoSmart Fluid™ Concrete colours of natural, graphite or bone.
Tested World Wide
Our collection has been thoroughly tested against a number of global standards and are UL Listed in the USA, Certified for EU and UK in accordance with EN16647, and satisfy the ACCC Safety Mandate for Australia.
Compatible Burners:
AB8
Our burners are engineered to offer industry leading burn times,
a stable flame pattern and will last a lifetime.
VOLUME CAPACITY
8 L
2.1 Gal
HEATS ON AVERAGE
60m2
646ft2
MINIMUM ROOM
116m3
4097ft3
THERMAL OUTPUT
20433 BTU/h
6 kW 21.56 MJ/h
FUEL EFFICIENCY
7 - 11h
8 Litres
WEIGHT
55.70kg [123lb]
MODEL DIMENSIONS
mm [in]L 776 [30.6]W 776 [30.6]H 339 [13.3]
APPLICATION
Indoor & Outdoor
MATERIALS
Concrete Composite, Stainless Steel Grade 304
GLASS SURROUND IS AN OPTIONAL EXTRA

EcoSmart Fires is a company that specializes in manufacturing high-quality bioethanol fireplaces, burners, and accessories.EcoSmart Fires are known for their sleek and modern designs, which are created with a focus on eco-friendliness, sustainability, and safety. The company offers a wide range of bioethanol fireplaces, including wall-mounted units, freestanding models, and inserts that can be installed in existing fireplaces.One of the unique features of EcoSmart Fires is their use of innovative technologies that make their products safe and efficient. For example, their patented "EcoSmart Burner" is a stainless-steel burner that is designed to produce a clean, smokeless flame with minimal fuel consumption. The burners also feature a flame-regulating system that allows users to adjust the flame height and intensity.In addition to their efficient heating capabilities, EcoSmart Fires are also designed with safety in mind. Their bioethanol fireplaces are completely sealed, with no exposed flames or vents, and they feature automatic shut-off systems in case of a malfunction.EcoSmart Fires are also committed to sustainability and eco-friendliness. Bioethanol is a renewable fuel source that is made from organic materials such as corn, sugarcane, and potatoes, and produces fewer greenhouse gas emissions than traditional fossil fuels. The company also uses recycled materials and sustainable manufacturing processes wherever possible.Overall, EcoSmart Fires are a popular choice for those who want a stylish and eco-friendly heating option that is both efficient and safe.